So, um, yeah.
We're closed for a bit while this virus works its way through.  Check our Facebook page and Instagram feed for updates and possible remote classes.
Krav Maga Cleveland offers a fresh perspective on self-defense.
Based on an Israeli hybrid system that borrows from boxing, wrestling, judo, etc., our focus remains on addressing self defense holistically rather than as mutually exclusive tactics.  We train for distance, close quarters, ground fighting, and weapon defenses. Our goal is, and always will be, to make individuals and communities safer through a structured curriculum that adds variables as students progress.
Violence is unpredictable, fighting is hard, training does matter. We do not claim to be experts; rather we offer a few options to get out of harm's way as efficiently, and quickly as possible. We are a training center, not a gym, and our professionally led classes are designed to make you stronger, fitter and more confident.
The only Northeast Ohio affiliate of Fit to Fight, the innovative disruptors of the self-defense world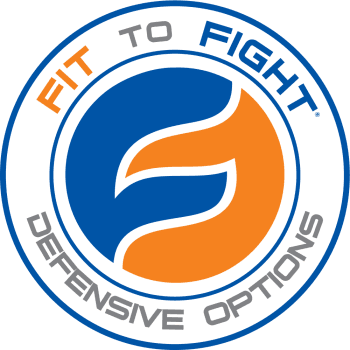 In addition to the above, we offer several fitness classes – Heavy bag, Bootcamp, Quick Fit, to name a few – all with the objective of functional fitness to improve the students' ability to defend themselves should the need arise.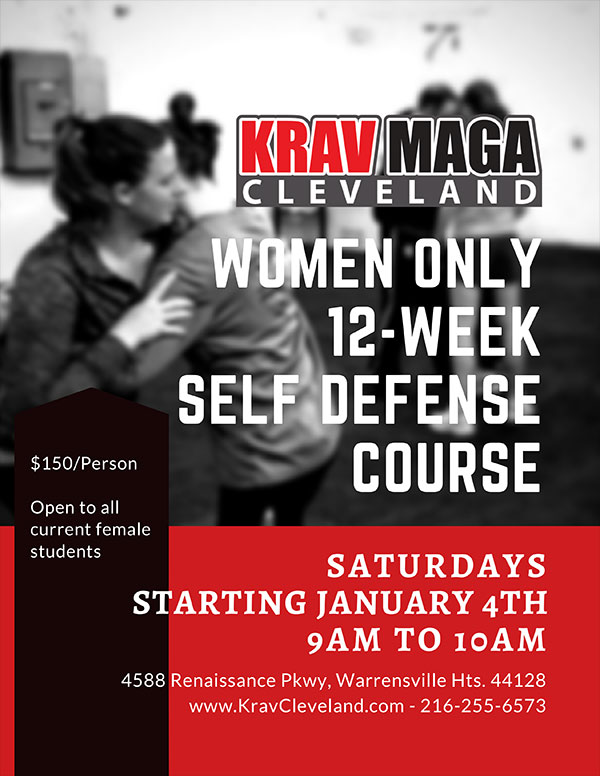 WOMEN ONLY 12-WEEK SELF DEFENSE COURSE.
Open to all current female students
Starting January 4th
9am – 10am
This will be an introduction to the women who would like to learn some skills to be able to defend themselves but aren't yet comfortable with training with men. Eventually, it is essential to train with bigger, stronger people to truly build and retain skills under pressure; this can serve as a starting point. The group will meet once a week, on Saturdays at 9 am, and will be working striking, stand up and ground grappling, starting with fundamentals and adding more variables.
$150 per person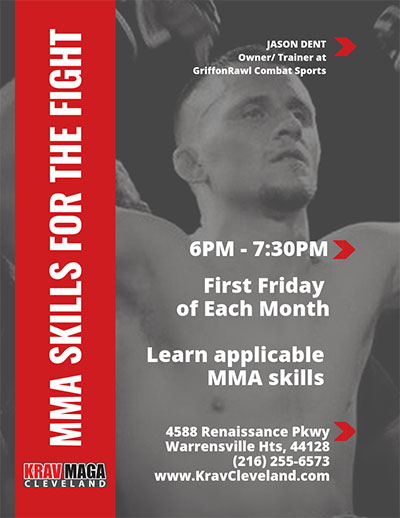 MMA SKILLS FOR THE FIGHT WITH JASON DENT OF GRIFFONRAWL
FIRST FRIDAY OF EACH MONTH
LEARN MMA SKILLS FOR SELF DEFENSE
JASON DENT
owner/trainer at GriffonRawl Combat Sports & Fitness
5-time pro MMA Champion
4-time UFC Veteran
Season 9 The Ultimate Fighter Semi-Finalist